**Our Mr. Linky expired for some reason 12 hours early. If you complete a project for this challenge I will give you until 11:59 CST to add your project in the comments to be included**
This song has been covered by many, many singers. It's a standard on most Christmas albums of the last several decades. Winter Wonderland!!! Remember you can use the lyrics directly as a part of your title, sentiment or journaling. You can also allow them to just inspire your creation without using them directly. Think of creating a wintery scene or using snowy weather photos maybe. Your imagination is your limit, but make sure if you stretch it a bit far, leave us a breadcrumb trail in your post.
Our sponsor this week is once again the AMAZING
The Stamping Boutique.
Several members of our design team even got in on the fun and used their images, myself included. I just love their winter line.
I'm Tracey Malnofski, the artist and owner of The Stamping Boutique. My team and I are very happy to sponsor Scrap it Witha Song this week. My store has been open since September 2009. I've worked for InStyleStamps, Squigglefly, and TheDigiShack. I'm a professional artist and an active member of the Artist' Guild in my community. I have quite a busy household with a husband, 3 teenagers, 5 mini-dachshunds and an Appaloosa mare. It's noisy, but I love them all. I'm truly blessed.
"The Stamping Boutique" is dedicated to quality products and original artwork. We not only provide wonderful digital images in our store, but also several lines of red rubber images. Our designers are chosen for their character and personality,as well as, their beautiful designs. We work hard to give you our very best. Thank you so much for having us as your sponsor this week.
Store:
http://thestampingboutique.com/
Challenge Blog
http://thestampingboutiquechallengeblog.blogspot.com/
----------------------------------------
Sleigh bells ring, are you listening,
In the lane, snow is glistening
A beautiful sight,
We're happy tonight,
Walking in a winter wonderland.
Gone away is the bluebird,
Here to stay is a new bird
He sings a love song,
As we go along,
Walking in a winter wonderland.
In the meadow we can build a snowman,
Then pretend that he is Parson Brown
He'll say: Are you married?
We'll say: No man,
But you can do the job
When you're in town.
Later on, we'll conspire,
As we dream by the fire
To face unafraid,
The plans that we've made,
Walking in a winter wonderland.
In the meadow we can build a snowman,
And pretend that he's a circus clown
We'll have lots of fun with mister snowman,
Until the other kids knock him down.
When it snows, ain't it thrilling,
Though your nose gets a chilling
We'll frolic and play, the Eskimo way,
Walking in a winter wonderland.
----------------------------------------
Here are our DT's wintery wonders:
Christina
featuring '
sledding snowman
' image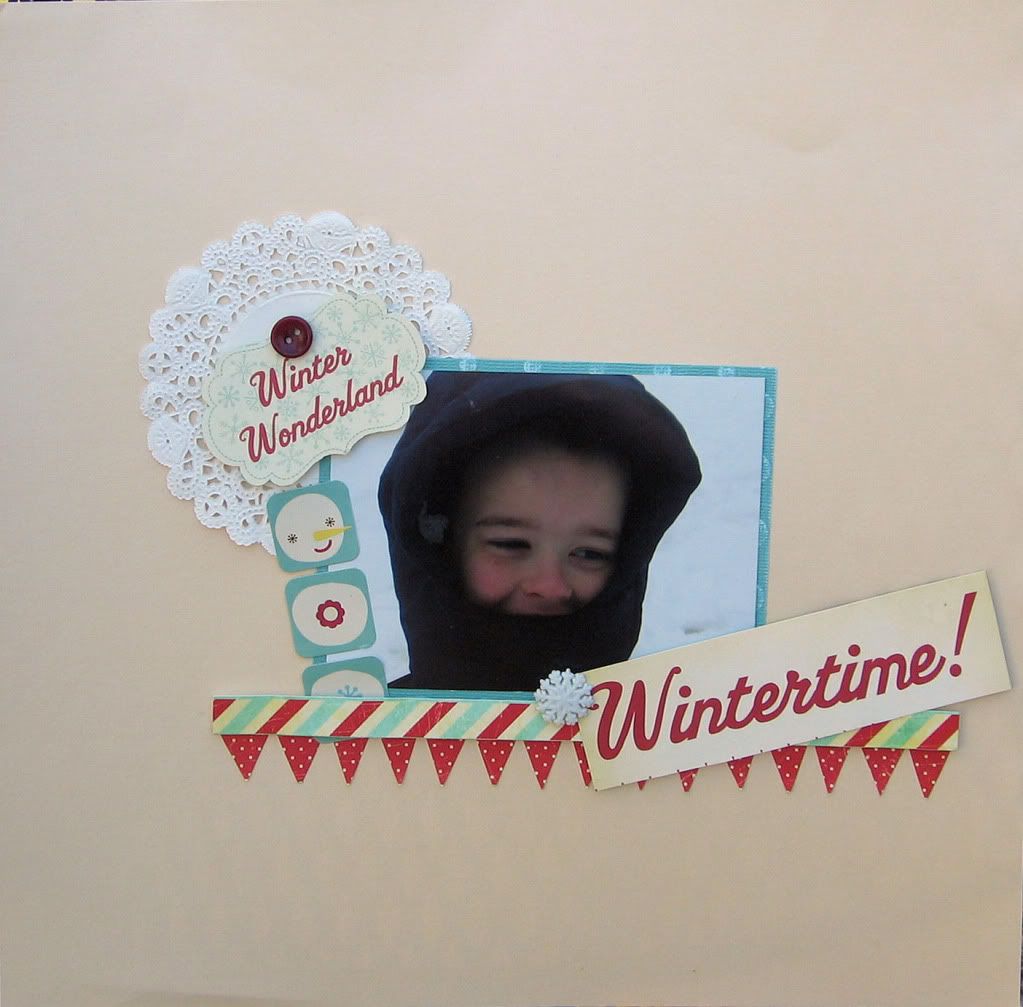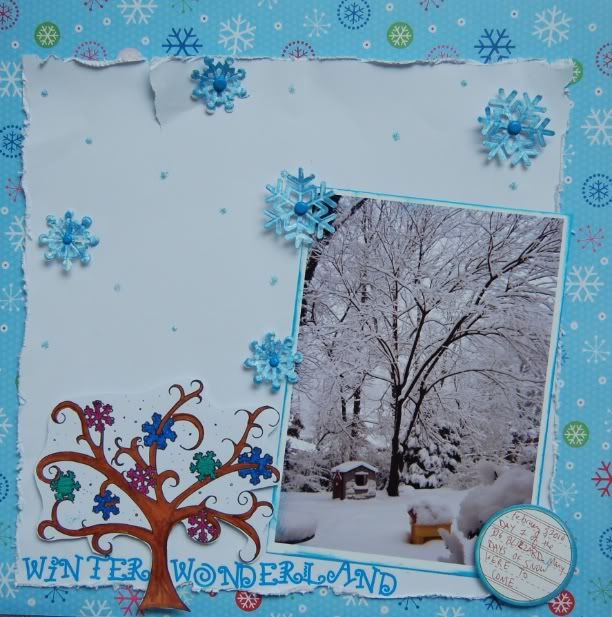 featuring '
snowflake tree
' image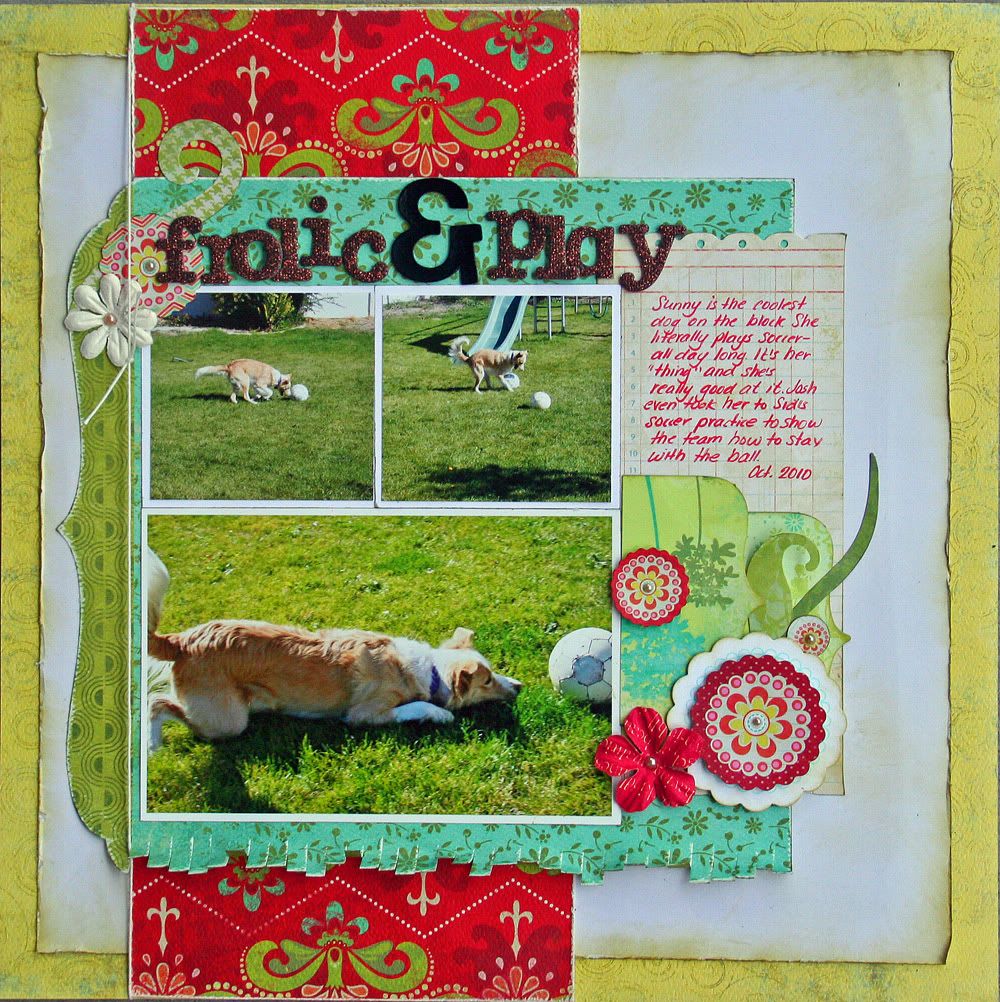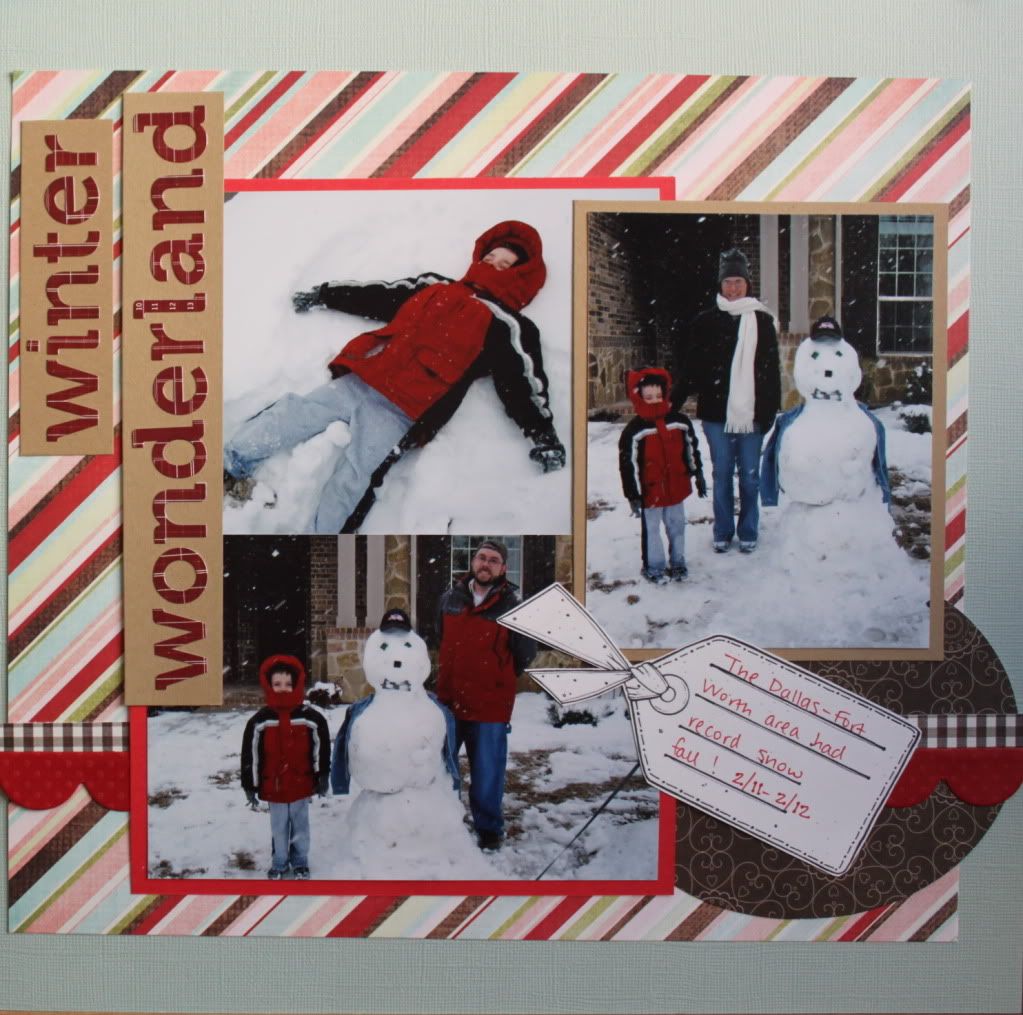 featuring '
Candy Land Winter Tag
' image