We have a fun, happy-go-lucky, lovey-dovey song for you this week. There are so many ways you can take this beyond that theme though if you aren't feeling it. The song is Lucky by Jason Mraz and Colbie Caillat. This is our last week having access to the Inlinkz thumbnail link app. If anyone has any suggestions for a reliable and free link app, please pass it along. We can continue using it as a text link app, but boy do the thumnails make it nice. :) :)
Our sponsor this week is
Toucan Scraps
. She designs digital scrapbooking and craft printable kits. Her products include digi-paper packs, pdf printable scrap kits, digital scrapbooking kits, quickpages and ready to print gift boxes. Angela sells in 3 stores, and today she is offering the winner of this challenge a pack of 6 digi papers (8 x 8 inches) from her store at Stitchy Bear & I Did It Creations Crafting Boutique.
========================================
Across the deep blue ocean
Boy I hear you in my dreams
I feel your whisper across the sea
I keep you with me in my heart
You make it easier when life gets hard
Lucky I'm in love with my best friend
Lucky to have been where I have been
Lucky to be coming home again
Ohhhohhhohhhohhohhohhhohh
They don't know how long it takes
Waiting for a love like this
Every time we say goodbye
I wish we had one more kiss
I'll wait for you, I promise you I will
Lucky we're in love in every way
Lucky to have stayed where we have stayed
Lucky to be coming home someday
And so I'm sailing through the sea
To an island where we'll meet
You'll hear the music fill the air
I'll put a flower in your hair
Though the breezes through the trees
Move so pretty, you're all I see
As the world keeps spinning round
You hold me right here right now
========================================
This week we are saying farewell to two of our amazing designers. Liz and Ana are super busy with other commitments and are going to retire from the DT here. Let's all send them out with a great challenge and I hope they'll find time to play along in the future.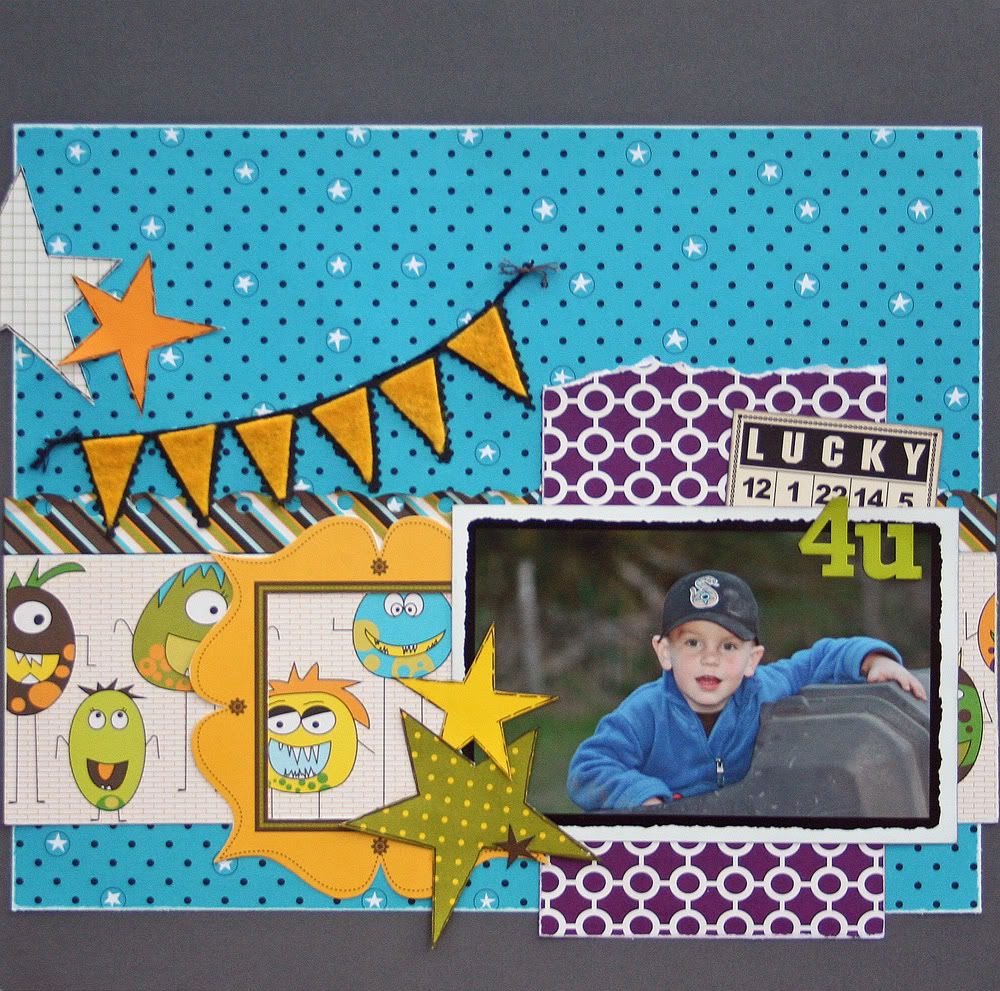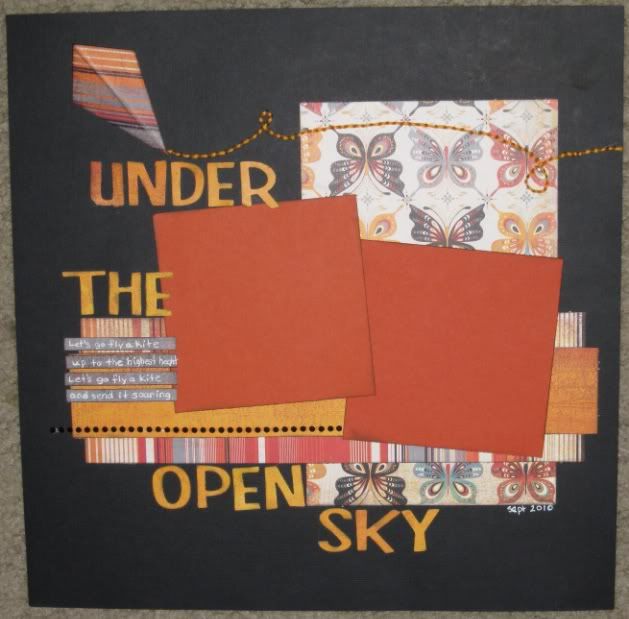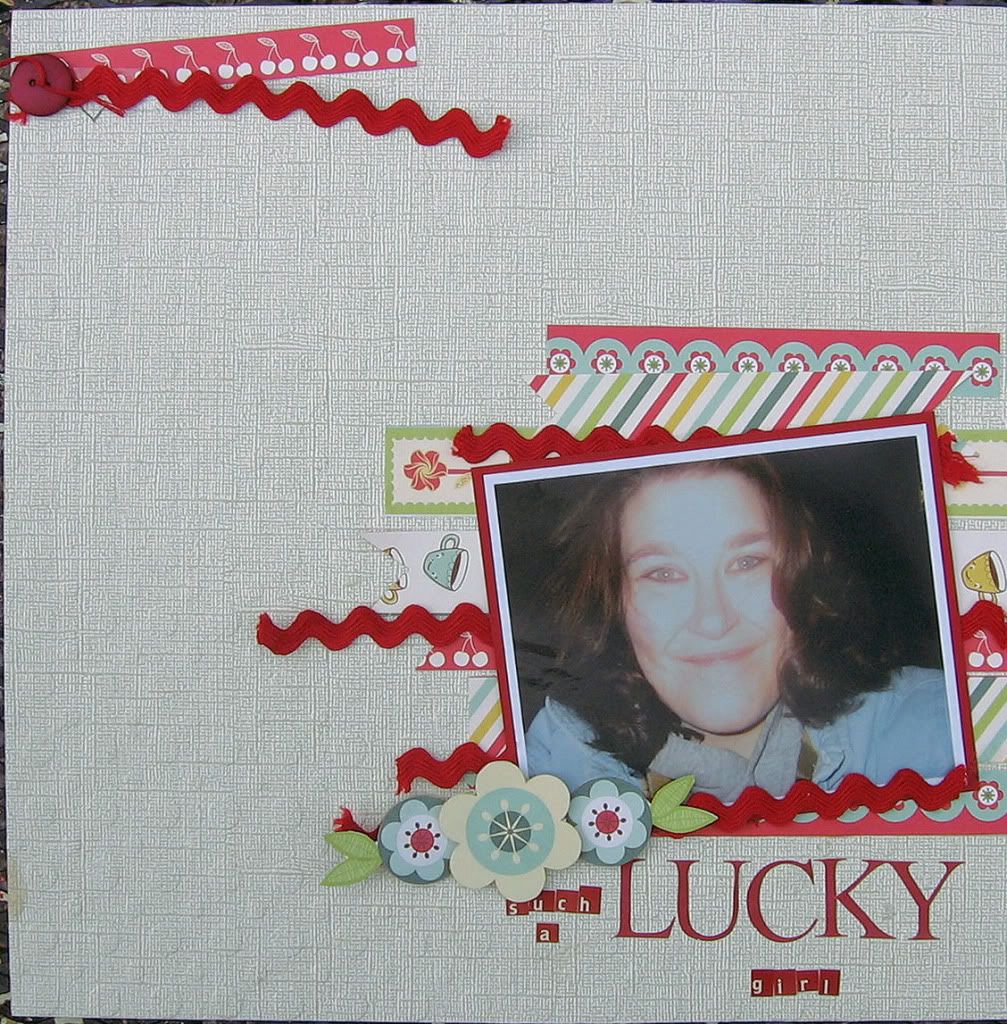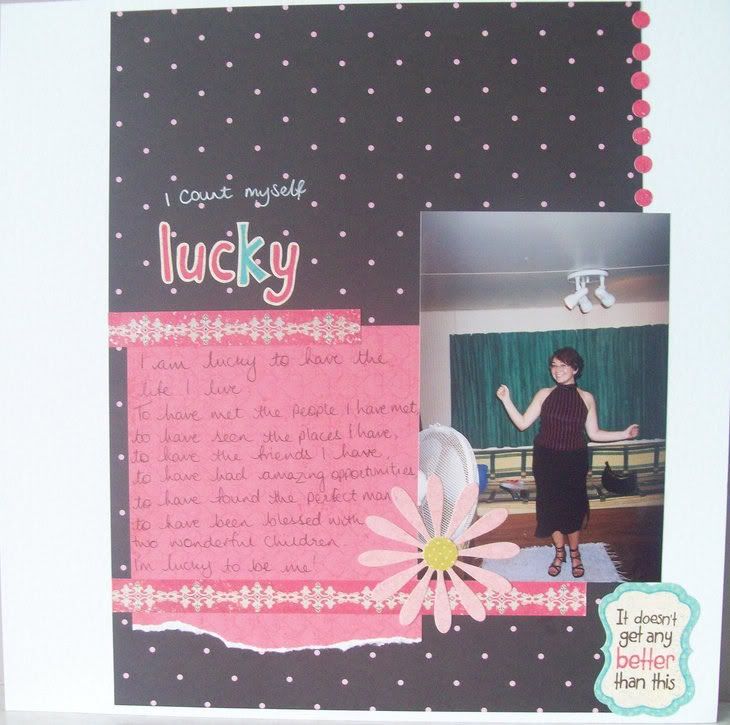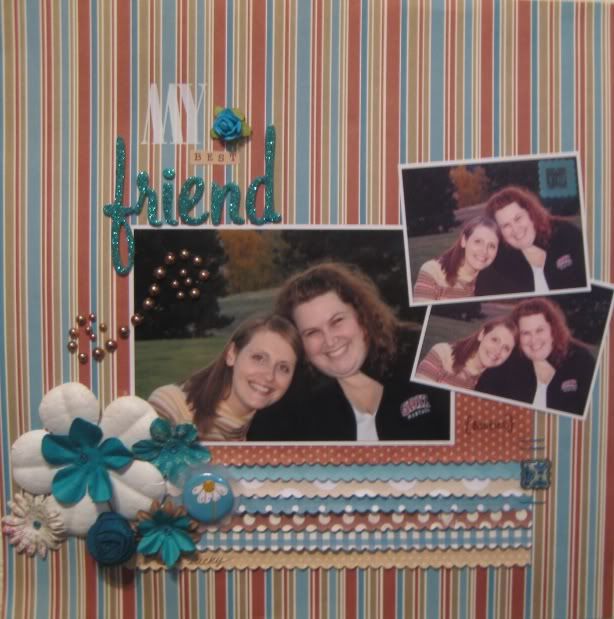 The challenge will run from now until Sunday Dec 5th at 11:59pm CST. That's 12 whole extra hours. If for some reason Mr. Linky goes missing early feel free to leave your link in the comments. :)